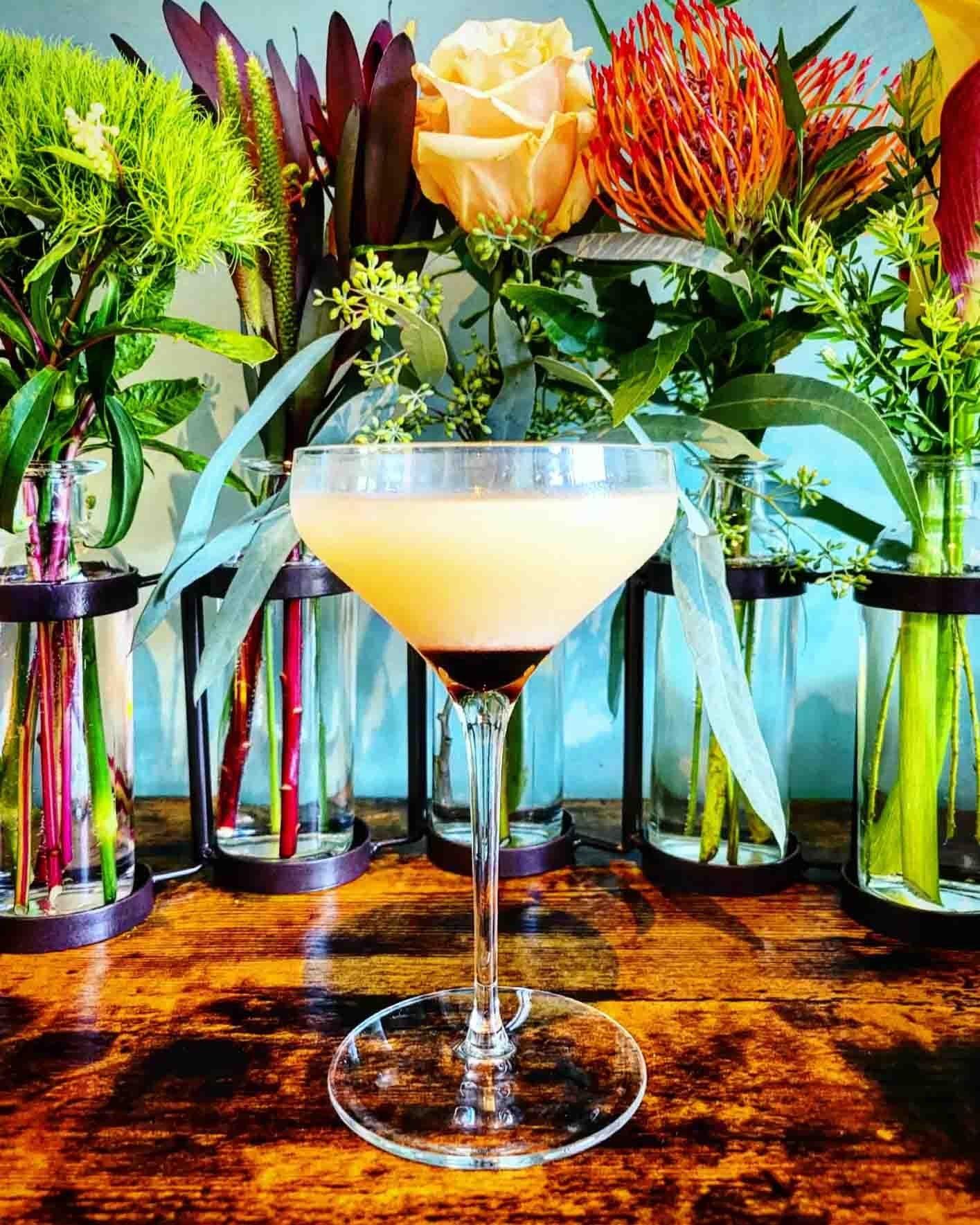 Developed by Kristin Chaconas at Redbird in Atlanta, the SpottieOttieDopaliscious is a delicious, booze-free riff on the Pearl Diver. (And, yes, it is named for the song by hometown heroes, Outkast.)In this shaken version, Chaconas swaps orange juice for grapefruit, and pulls back on the sweet, almond-based orgeat, for a more balanced drink than the original tiki concoction.
If you can't find Luxardo, Amarena cherries will also work; just spring for good cherries or skip them entirely. The fluorescent-red, artificially flavored ones are no substitute for the real deal.
Tasting notes: tropical but well balanced, with a kick from well spiced RumISH, a hint of grapefruit bitterness, and a soothing marzipan finish
Serving: 1
INGREDIENTS
2 ounces RumISH non-alcoholic rum

¾ ounce freshly squeezed lime juice

½ ounce freshly squeezed grapefruit juice

¼ ounce orgeat (we like Liber & Co. or Smallhands)

Luxardo cherry to garnish (optional)
DIRECTIONS
Place cherry at the bottom of the coupe glass, if using.

Pour RumISH, lime juice, grapefruit juice, and orgeat into cocktail shaker with ice.

Shake until chilled.

Strain into coupe glass.

Serve immediately.