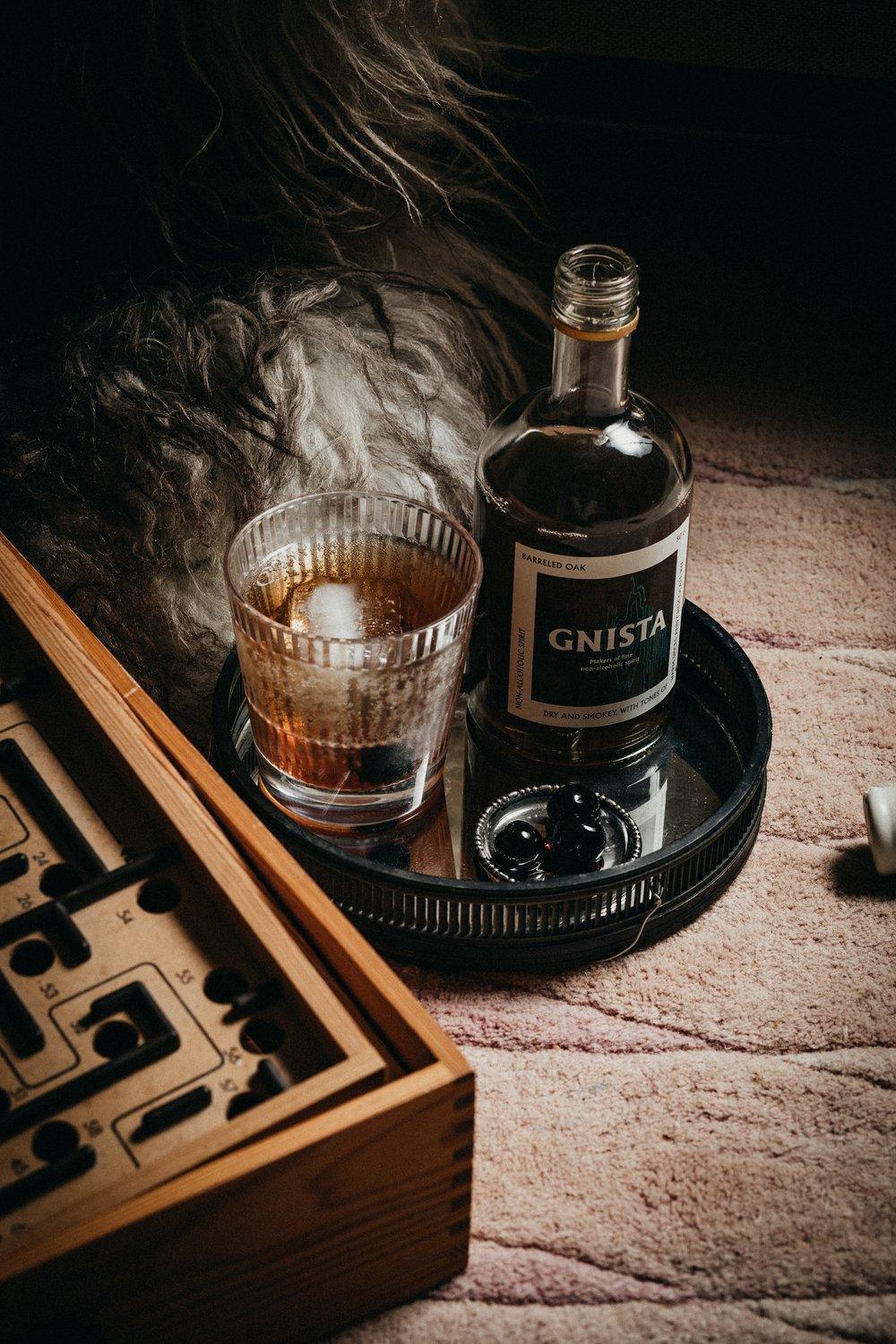 A more grown up option for those who have outgrown the espresso martini but still love coffee cocktails. Rich, sophisticated, and still guaranteed to give you a bit of a caffeine kick.
INGREDIENTS: 
2 ounces Gnista Barreled Oak
¼ ounce Rich Coffee and Vanilla Syrup (see note for recipe)
3 heavy dashes of Fee Bros. Barrel Aged Bitters
orange peel
DIRECTIONS: 
In a mixing glass, combine Gnista Barreled Oak, syrup, and bitters.
Add ice and stir gently.
Strain over a large cube in a rocks glass.
Express orange peel over the glass, and drop in to serve.
To make Rich Coffee and Vanilla Syrup 
Mix together 2 cups of hot, strong brewed coffee, 1 cup of sugar, and 1 teaspoon of premium vanilla extract (or more to taste). Stir until sugar is entirely dissolved. Allow to cool completely before using. Store in refrigerator.